Welcome
Light and Liberty is the book of inspiration that Thomas Jefferson never wrote, although every word here is his. Editor Eric S. Petersen, after extensive study of Jefferson's reports, state papers, speeches, and twenty thousand letters, has elegantly woven together thirty-four concise essays of profound wisdom on how to lead a meaningful life, as individuals and in our life as a nation.
Enlighten the people generally, and tyranny and oppressions of body and mind will vanish like evil spirits at the dawn of day."
Thomas Jefferson to Monsieur Pierre Samuel du Pont de Nemours, April 24, 1816
Light and Liberty go together."
Thomas Jefferson to Tench Coxe, 1795
The happiness of mankind is best promoted by the useful pursuits of peace."
Thomas Jefferson to the Young Republicans of Pittsburgh and its Vicinities, December 2, 1808
He who receives an idea from me, receives instruction without lessening mine; as he who lights his taper at mine, receives light without darkening me."
Thomas Jefferson to Isaac McPherson, August 13, 1813
No man has greater confidence than I have, in the spirit of the people."
Thomas Jefferson to James Monroe, October 16, 1814
The greatest good we can do our country is to heal its party divisions, and make them one people."
Thomas Jefferson to John Dickinson, July 23, 1801
The care of human life and happiness, and not their destruction, is the first and only legitimate object of good government."
Thomas Jefferson to the Republican citizens of Washington County, Maryland, March 31, 1809
It is part of the American character to consider nothing as desperate; to surmount every difficulty by resolution and contrivance."
Thomas Jefferson to Martha Jefferson, March 28, 1787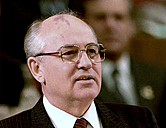 The book is indeed very interesting and extremely enlightening and I am convinced that it will have a lasting effect. Today, at this critical juncture in history, when a global world is being shaped and when people are learning how to live in concert and strengthen relations with one another, Thomas Jefferson's lessons can greatly benefit us all.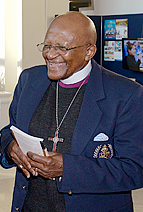 In Light and Liberty, Eric Petersen has gathered together a volume of Thomas Jefferson's writings which are at once deeply spiritual and practical. This inspirational book has the potential to capture the imagination and energize the present-day world to dream great dreams and to do good deeds.
Available to buy at:
Available also through your local bookstore and the following outlets:
The Jefferson Memorial Bookshop, Washington D.C.
Monticello (Thomas Jefferson Visitor Center and Smith Education Center), Charlottesville, Virginia
Colonial Williamsburg Marketplace Bookstore
University of Virginia Bookstore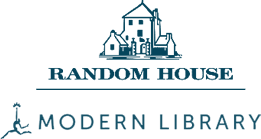 Published by Modern Library, an imprint of Random House.
more »
APPRECIATING THOMAS JEFFERSON

"The principles of Jefferson are the definitions and axioms of free society."
"All honor to Jefferson—to the man who, in the concrete pressure of a struggle for national independence by a single people, had the coolness, forecast, and capacity to introduce into a merely revolutionary document, an abstract truth, applicable to all men and all times, and so to embalm it there, that to-day, and in all coming days, it shall be a rebuke and a stumbling-block to the very harbingers of re-appearing tyranny and oppression."
—Abraham Lincoln to H.L. Pierce, April 6, 1859.
Television
Appearances include MSNBC, CNN, Fox News Channel, ABC and NBC
Lectures
Eric Petersen has been invited to speak at such prestigous venues as The United Nations, The Smithsonian, The Jefferson Library and Harvard University
more »
Radio
Eric has appeared on over 200 radio shows in all 50 states and around the world, including: ABC, Bloomberg, CNN and NPR.
more »